Invalid Displayed Gallery
Mission
LuvLight practitioners mission is support you by providing a sacred vessel for you to explore your evolutionary soul path and a deepening connection to yourself. When we bridge the outer world and our inner world we unlimited access to transformation and illumination of your souls light and love. We will teach you simple and effective tools that support you in transforming your unwanted experiences in to treasured gifts.
We are part of something special and when we are allowed to align with our inner wisdom we can truly nourish our souls. We are all the true creators of our own worlds and in all retreats we will use various healing techniques to support and accelerate your growth in a transformative direction.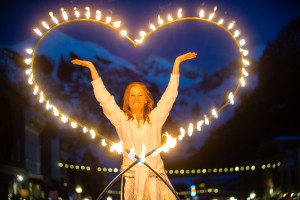 Jane Del Piero is a Medicine Woman, Modern Day Shaman, Healer, Acupuncturist, Nutritionist, Sound healer, Ascension facilitator and Soul Path Transformational Guide. She is a sparkling, vibrant, radiant woman who has worked internationally for over 15 years enhancing and supporting the healing of the body. Jane helps individuals heal everyday aches and pains and then dives deeper, facilitating a personal journey of stepping into your power and truth by relinquishing self doubts, limiting beliefs and fears, releasing old patterns and behaviors that no longer serve us. Jane's intention is to guide and support individuals who have chosen to be present and do the work that is necessary to tap into their amazing health, vitality and power, personally, professionally, and spiritually.
Jane was initiated by a Native American Healer at 6 years old. After two years of recurring dreams and vivid detailed conversations with her Mother, she located the man in her dreams and lead her mother to his house 135 miles from where her family lived. Years later she was contacted by a 5th generation Mayan Traditional Healer, Miss Beatrice Waight whom she apprenticed with for 11 years in Belize and the United States.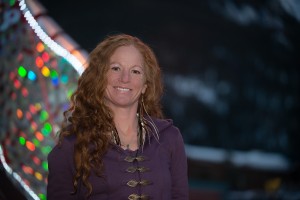 During that time she was studying Botany, plant spirit medicine and herbal medicine in Boulder, Colorado and spent time with a Curandera from Puebla Mexico learning traditional plant hearings and ceremonies. She has studied with a Mongolian Shaman, a Huichol Shaman, Ann Drucker, Geo Cameron, and participated in a Vision Quest with Brant Secunda as well as other traditional sacred ceremonies in Peru, Belize, Costa Rica, Mexico, Guatemala and the United States. Jane's passion for sound healing began in the 1980's with the Grateful Dead, who she toured with, worked on and had the distinct pleasure of meeting the entire band. She has worked for 20 years, backstage,as a personal therapist and healer for touring musicians at large music festivals, including the Outside Lands Festival, Telluride Blues and Brews, and with various artists including Warren Haynes and Government Mule, The Allman Brothers Band, The Grateful Dead, North Mississippi Allstars, George Clinton and P-funk, Michael Franti and Spearhead, Widespread Panic, David Byrne and many many more…
Jane is the owner of LuvLight inTelluride Colorado and has had a successful private practice for 9 years, working as an Acupuncturist, Sound Therapist, Herbalist and Healer. Jane's LuvLight Services include various alternative therapies, treatment packages, specialty packages, private and group Retreats In Central America, South America and high in the Rocky Mountain town of Telluride, Colorado, USA. In addition she offers several workshops, sacred ceremonies and the online Divine Feminine Boutique. As a representative of the Divine Goddess Jane is on a personal quest to support individuals who are consciously stepping into their personal and professional health, spirituality and divine power during their personal ascension process.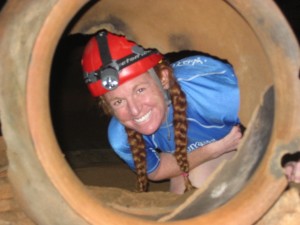 Jane experienced a spontaneous Kundalini Rising in May and December of 2012 propelling her to choose from learned behaviors, patterns of fear, mistrust, anger, survival issues, distrust in Spirit and the Universe or trust, love, faith, joy, unconditionally love and light. These events forced her to explore the world of unconditional love, trust, faith, courage and the emergence of the divine feminine. Jane has been called to assist others in their personal, professional and spir-itual advancement and has aligned herself to help other do deep and profound transformational work, working directly with spirit and source energy.
Jane is a "keeper of the keys" who shows the many doors and opportunities available to you and the key to living your dream. She has access to ancient wisdom and knowledge incarnating in this lifetime with the ability to nurture and reinforcing individuals in their health, businesses, and personal lives as they embark on the journey of Trust and Faith to reawaken their soul level intelligence, intuitive perception and cellular wisdom.
The blossoming of the soul lotus is nurtured with receiving and releasing as we move forward in the ascension process. www.luvlight.net  
Education
Master of Science, Oriental Medicine,Southwest Acupuncture College, Boulder CO.
Master Herbalist, Rocky Mountain Center for Botanical studies,Boulder CO.
Acutonics® Practitioner, Kairos Institute of Sound Healing,Llano, NM
Certified Nutritionist, Evergreen Institute of Medical Herbalism,Boulder CO.
Certified Massage Therapist, Ruseto College,Boulder, CO.
Licenses / Credentials
Diplomat of Oriental Medicine (Dipl. OM), National Commission for the Certification of Acupuncture & Oriental Medicine
Licensed Acupuncturist (L.Ac.), Colorado Department of Regulatory Agencies
Acutonics Practitioner, Level 1-5 certification
Certified Massage Therapist
Certified Nutritionists
Certified Western Clinical Herbalist
Internships / Advanced Training
Apprenticeship with Earth Centered Herbalist Ix Chel Healing Center, Study in Belize
Apprenticeship with Mayan Traditional Healer, Miss Beatrice Waight
Sports Medicine Specialty Clinic, Southwest Acupuncture College, Boulder, CO.
Mentorship, Keith Swan DO, Boulder, CO.
Societies / Memberships
Acupuncture Association of Colorado
American Acupuncture Council
American Association of Acupuncture and Oriental Medicine
Professional Experience
Private Practice in Acupuncture & Chinese Medicine, Boulder, CO.
Private Practice in Massage, Boulder, CO.
Acutonics® Practitioner / Massage Therapist, for nationally touring bands at local venues in Denver and Boulder, CO.
Acutonics® /Massage Therapist for Dr. Josephs, Boulder, CO.
Herbalist / Massage Therapist, Boulder, CO.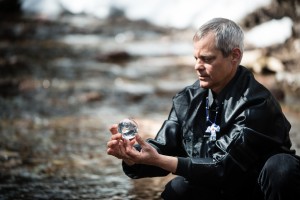 John Atkinson Holt, Jr. Dipl.OM LAc LMT, commonly known as "Jay"
He is a visionary philosopher, a compassionate guide, and a powerful conceptualizer.
As an active therapist he draws upon a variety of trainings and detailed knowledge of the physical and metaphysical bodies. With adept hands he performs physical therapies and energetic balancing, with a keen mind he excels in diagnosis and herbal prescriptions. Experienced in shamanic practices Jay also provides ceremonial services for cleansings and blessings. He truly approaches the healing process with a holistic viewpoint, integrating his compassionate counseling with his therapies balancing the body and mind and soul.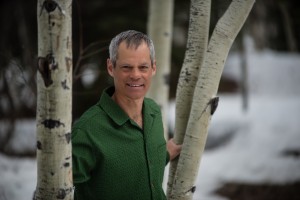 Although he began his studies in Physics graduating from Cornell with a degree in Applied and Engineering Physics in 1987, he changed the direction of his interests towards the metaphysical world and the healing process. Moving to Telluride in 1989, Jay found his first teachers here in the four corner region and began studying shamanic practices with Jade Wah'oo. He studied and practiced Jin Shin Jyutsu and Etheric surgery in the early nineties. By 1997 he had travelled to South America  to perform Shamanic rituals in Peru and Bolivia.
In 1997 Jay moved to Boulder to search for other modalities of medicine. In 2001 he began studies with Dr Pao Chi Huang a taiwanese doctor of Oriental Medicine. He continued these studies at SouthWest Acupuncture College in Boulder achieving a Masters in Oriental Medicine in 2006. He opened his practice LuvLight Acupuncture with his wife , Jane Del Piero, in 2007.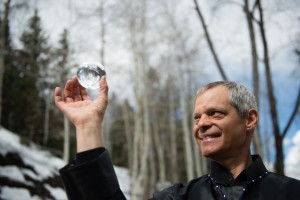 After a number of years building this successful practice, Jay has returned to his studies of Shamanism and travels regularly to South and Central America to meet with various medicine men and women to learn more of the ways of healing the physical, mental and spiritual injuries.
Today he continues his practice of bodywork, acupuncture and herbalism and now offers his services as a Shamanic ceremonial leader and is available for private consultations or spiritual cleansing.
EDUCATION
Masters of Chinese Medicine, Southwest Acupuncture College
Acutonics® Practitioner, Kairos Institute of Sound Healing, Llano, NM
Certified Massage Therapist, Ruseto College, Boulder, CO.
Jin Shin Jytsu Training. Telluride CO
Photovoltaic Design & Installation, Solar Energy International
BS in Engineering Physics, Cornell University
Professional Experience
LuvLight, Acupuncture & Chinese Medicine, Boulder, CO.
Healing Vibrations, Boulder, CO.
Center for Osteopathic and Manipulative Medicine, Boulder, CO.
Hospice Care, Boulder, CO.
Ruseto Center, Boulder, CO.
Licenses / Credentials:
Diplomat of Oriental Medicine (Dipl. OM), National Commission for the Certification of Acupuncture & Oriental Medicine (NCCAOM)
Licensed Acupuncturist (L.Ac.), CO Department of Regulatory Agencies
Acutonics Practitioner, Level 1-5 certification
Certified Massage Therapist
Sports Medicine Seminar, Boulder, CO.
Societies / Memberships:
Acupuncture Association of Colorado (AAC)
American Acupuncture Council (AAC)
American Association of Acupuncture and Oriental Medicine (AAAOM)