We offer a number of services in Acupuncture and alternative health care.
We will customize your treatment and focus on your needs.
Click each item below to learn more.
Food Is Medicine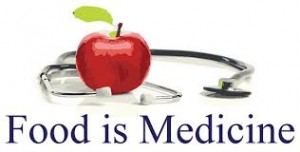 Life runs completely different when we are consciously eating and valuing the nourishment of food because food is the fuel the drives our bodies and minds. Our food goes into our stomach and as it gets digested, it gets absorbed into our blood and our blood is what creates our cells, our tissues, our organs, even our thoughts. So we are what we eat
Like most of us, you have probably tried a variety of diets, and may even have managed to do well on some for a few weeks or even months. However, the emphasis such diets place on willpower, deprivation and denial is both unnecessary and counter-productive. The reality is that, it doesn't work for everyone and most often it may not work for you.
You can learn to transform your eating habits and start getting more healthy nutritious foods into your life in delicious, simple, and quick ways. You will learn how your body is working so that proper supplementation can be achieved. You can enjoy better health without giving up all that you love in life because even small changes yield big results.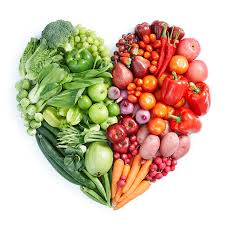 Let me help you rediscover the delight of eating with individual and group nutrition services. Feel free to email me at Jane@luvlight.net to set up a free, 15-minute consultation to answer any of your questions and determine what package is right for you. Don't see what you're looking for? I'm more than happy to mix and match packages or come up with something that's just right for you!
All services are available in Boulder, Denver & Telluride, Colorado and surrounding towns and most are also available via telephone, google and Skype throughout the U.S. and internationally.
Individual Nutrition Counseling
Eating healthy can feel overwhelming, even impossible at times, especially if your approach isn't right for you. Work with me one-on-one to figure out a long-term plan that works for you, your goals, and your lifestyle. I offer a variety of nutrition coaching packages ranging from a single-session "How To" appointment to an intensive, six-month individual nutrition coaching program.
We'll start our first, 60-minute session by completing a full assessment of any factors that may be impacting your health and wellness. From there, we will work together to create a realistic plan to reach your health goals and set personalized goals. After your appointment, I will email you a personalized packet of nutrition handouts, meal and snack ideas, a session recap and list of action steps and goals.
Grocery Store
Does it feel like you need a degree in both nutrition and chemistry just to make it out of the grocery store with nourishing foods? Take the stress out of food shopping with a personal tour of the grocery store of your choice. Each tour is adapted to you and your needs, but common topics include decoding and simplifying the ingredients list, budget friendly foods, healthy substitutions for foods you commonly purchase, and pointing out superfoods you may be overlooking.
Mastering The Meal
We will get to spend the entire day together, revamping your eating habits, starting in the kitchen. With this package you'll receive a personalized 3-day meal plan. It is based on in depth discussions which will help me better determine your health goals, favorite foods, dislikes, cooking skills among other factors. Each recipe will include plenty of options, so you'll never get bored! We'll then spend an hour cleaning out your pantry. I'll help you better understand what's really in your food and give you meal and snack ideas for what you already have on hand. We'll then head to the grocery store for an hour long tour where I'll find healthier alternatives and teach you more about label reading. Then we'll head back to your kitchen for three hours of meal prep, where I'll teach you to prepare the meals from your personalized meal plan. You'll have three hours of gaining new skills in the kitchen and plenty of time to ask your burning nutrition questions.
Five-Day Meal Plan
Let me take the stress out of planning what to eat. Most meal plans found online are one-size fits all – definitely not individualized to your goals, tastes and lifestyle. Starting with an in-depth questionnaire, I'll understand the factors that are important to you and create a personalized five day meal plan and list of snack ideas based on your needs. It will include five recipes each for breakfast, lunch and dinner and a personalized list of snack ideas.
Group Classes
Learn practical strategies and tools to revamp your health style in a supportive group environment. Group classes can be purchased as part of a corporate wellness program or by a group of friends, looking to get healthy while building a support system and accountability. Purchase a single class, or I can develop a class series based on your needs. My classes are fun, interactive and discussion-oriented, no boring lectures here.