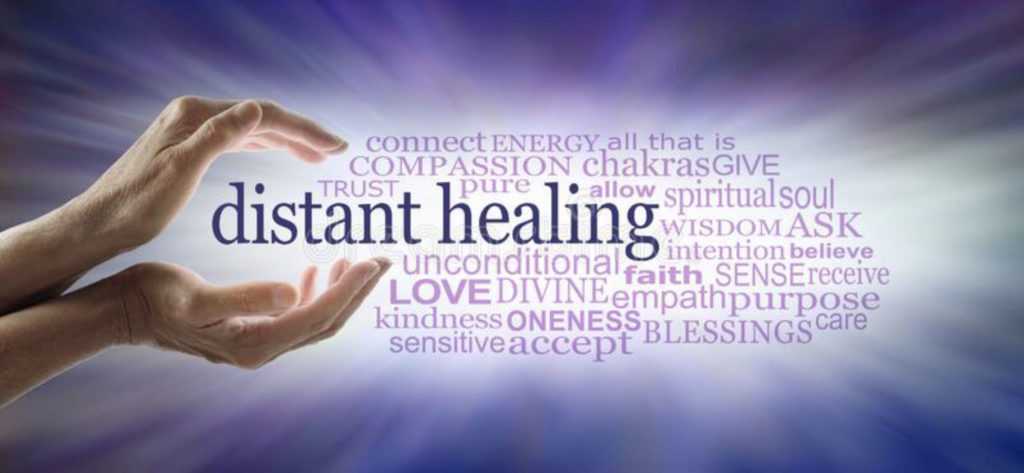 Distance Healing
Take control of your health, no matter where in the world you are
What is Distance Healing?
What is Distance Healing?Distance healing is any form of healing energy "sent" across time and space that is received and has a healing effect on the recipient. With this type of work, you do not have to be physically present with the healer to receive the healing. It may be done over the phone or at a special time set aside and agreed upon between you and the practitioner.
This type of healing is equally effective as an in person healing because in alternative energy healing and holistic medicine therapies, we are working with the physical, emotional and mental aspects of an individual by accessing the individual's energy body. The energy body can be accessed easily from anywhere and at any time and does not require you to be physically present with the practitioner.
Many prominent Scientists like Dr. Elizabeth Targ, the Mind/Body Medical Institute in Chestnut Hill, MA, Duke University Medical Center in North Carolina and the California Pacific Medical Center in San Francisco are all discovering remarkable results in their respective studies, showing the existence and effectiveness of distance healing. Every culture employs some form of Distance Healing or Sound Healing. Most people are familiar with the terms "prayer," "chanting." or "meditation." These practices may be considered forms of Distance Healing.
Distance healing sessions are just as profound as in person sessions! There is no decline in the effectiveness of distance sessions compared to in person sessions. We connect via, skype or zoom and the whole sessions is dedicated to you with no interruptions.
Distance Healing Sessions Available