Invalid Displayed Gallery
Chinese Herbal Medicine
The Herbalist in Oriental Medicine in the United states will be listed as a DOM, a Lac is a Licensed Acupuncturists who has not passed the national herbal examination. Safety first when it comes to herbal medicine, make sure your practitioner is licensed to prescribe herbs in the state where they practice.
Traditional Chinese Herbalism has evolved over thousands of years and continues to do so today with the introduction of new viruses and illness. Herbal medicine is an essential part of Traditional Chinese Medicine and is one of the oldest and most popular forms of health care.
Scroll down to learn more.
What is Chinese Herbal Medicine?
The term "Herbal Medicine" refers to the use of a plant's bark, berries, flowers, leaves, seeds or roots for medicinal purposes. Herbs are often suggested as dietary supplements, to treat disease or to build and strengthen the body. It is a true art to know which of the hundreds of formulas and herbs to use for each condition and how to safely combine them for the most effective treatment.
Studies of herbs and their medicinal properties were prominent in the ancient civilizations of China, Egypt, Greece, Tibet, Persia and India. In some cultures, herbal knowledge was said to have been handed down from the gods. Much of this knowledge is still used today and has been proven effective in modern clinical testing.
An estimated three-quarters of the world's population, especially those in developing countries, rely on herbal medicine. Almost a quarter of all modern prescription drugs, including aspirin, are derived from plant sources. There is also a strong tradition of Western herb use in the United States where patients are seeking more natural sources of medicine.
Many internal conditions benefit from the use of Chinese herbs in conjunction with acupuncture. These herbal remedies are formulated based on your specific diagnosis and can often significantly speed up healing time. Single Chinese herbs have individual medicinal properties, but they assume different properties when combined with other herbs, this is called an herb formula. Each formula is modified for the specific needs of the patient during a particular stage of illness. As the condition changes and improves, the herbal prescription will be modified until the desired health outcome is achieved. Compared to many Western pharmaceutical drugs, Chinese herbs are relatively inexpensive and safe to use with few, if any, side effects.
How do TCM practitioners use formulations?
TCM practitioners most often use two or more substances in Chinese medicinal formulations to create a balanced, synergistic effect that reflects the holistic nature of the diagnosis.
Although there are literally thousands of traditional herbal formulas for just about every condition imaginable, a formula is almost always modified by the TCM practitioner to suit the subtle nuances of the condition and constitution of the patient, making each formulation highly individualized.
How does Chinese Herbal Medicine work?
Chinese herbal medicines treat the underlying causes of illness rather than individual symptoms. LuvLight's herbalist apply a holistic approach to the use of herbs to address physical, emotional and spiritual issues. Once a patient's specific needs are reviewed, a formula is individually created to stimulate the body's natural healing powers. While most over-the-counter herbal products can only address physical ailments with standardized, pre-formulated dosing, our herbal practitioners are educated to design custom-made formulas for each individual. No two formulas are alike. This focus on individualization puts the patient's specific needs in the forefront, and just as importantly, takes into consideration any possible interactions with prescribed medications.
Types of Herbal Formulas
There are two ways we dispense Chinese herbal formulas. The patient and practitioner decide together which form is best. Below are the available forms an herbal formula can take:
Granulated Herbs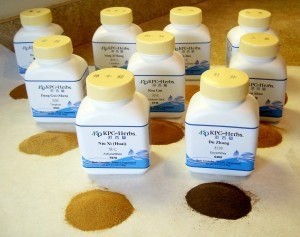 Our dispensary carries granulated herbs, which are highly concentrated powdered extracts. Granulated formulas are custom-made for each patient just like loose herb formulas. To prepare, patients mix the granules with hot water and drink as a tea. Granules are popular because of their ease of preparation and their portability when traveling.
Patent Herbs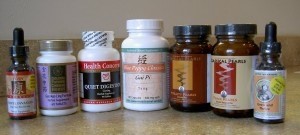 Our dispensary stocks many commonly used formulas in tablet, capsule, and pill form. We purchase high-quality prepared formulas from GMP certified Chinese herbal companies. Prepared herbs cannot be modified for the individual patient, but are popular because of their convenience.
Chinese Herbal Medicines Address:
Allergies
Anxiety
Arthritis
Asthma
Constipation
Depression
Digestive Issues
Headaches
Insomnia
Joint Pain
Migraines
Muscle Spasms
Pain Management
Pre & Post Surgery
Sciatica
Women's Health
Men's Health
And much more…
Our Herbalists
We have two Medical Herbalists at LuvLight, Jane Del Piero – Master Herbalist, trained in Western and Chinese Herbs and Jay Holt – Chinese Herbal Medicine. Both have degree level qualifications in herbal medicine and have been in practice for 9 years.
Medical Herbalists use Pure Herbal Extracts
Medical Herbalists are able to treat adults and children for all of the health complaints you might take to your GP, using plant medicines. These medicines are surprisingly convenient to take and are prescribed following a one-hour consultation during which a thorough health analysis is done in order get a full understanding of your presenting condition.
Thorough Consultation to get to the Root of the Problem
Following consultation your diagnosis will be discussed and an individual herbal prescription written for you, which can then dispensed from our well stocked, on-site dispensary the same day. Your progress is then monitored at subsequent follow-up appointments, which are usually 2 – 4 weeks apart, depending on your case. Part of your herbal treatment also includes treatment of lingering health complaints that you may have suffered from for years. The herbal medicine approach is truly holistic and in this regard other ailments are often also treated as the patient's system is brought back into balance. This means that as well as improving the initial problem you came about, you can expect to see improvements in your overall health and well being.